Friday night had a nice dinner with the gang...but just few of them (some are not free due to Miracle Launch practice). We had dinner at Ms. Read at 1U. It is quite a nice chill out place. The environment nice and comfortable.
Alex, Me, Raymond, Joey, Yong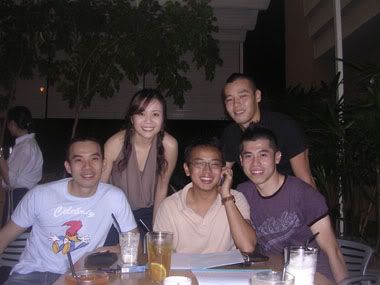 Roland & Me
Some of the food we ordered. I had Caesar Salad which on the left. Hmmm the dish so so only.

All handsome guys which are nice to celebrate my birthday....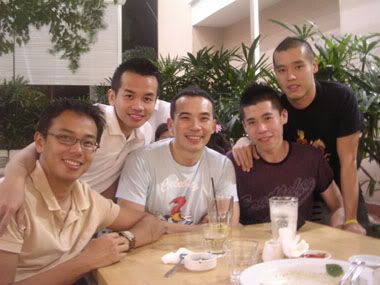 Did you spotted a celebrity behind us??? hehehe the purpose we took this pic is to catch the celebrity...too far...u can't c clearly.
Roland, Me, Alex, Raymond, Joey
We move on to next destination -

Bakerzine

1U to have desserts (photos in raymond's phone...post later when got it)...not bad taste but very expensive.....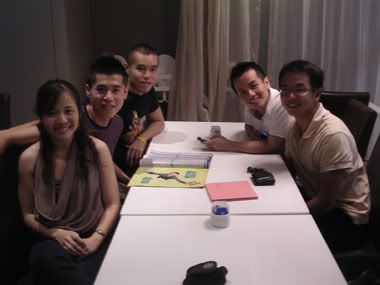 Me and the present they gave - Swatch Skin Watch...is

PINK

color! hohoho. I like it very much.