hehe today is my birthday...happy that a lot ppl wished me....

old friends

,

gym friends

,

colleagues

. Surprised that some who can remember my day even didn't in touch for long.

Thank you

to all of you.

This morning got a birthday

gift

on my work desk. Its from my colleagues. And lunch time we all go for celebration in IOI mall. Here are some pics.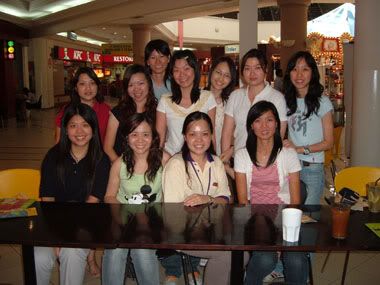 Kent, Fong, Shirlyn and Li Ling

...all of us birthday in same month. Everyone of us got a small cake. There is another colleague who is not joining us lunch also birthday in

June

.



Making

wishesssss

.....hehehe *

greedy

*

Cake cutting time for all of us and just a few shot for the gals... hmmm lately all the gals so addicted to photo taking..hehehe. a lot pics taken for these few days and a lot events + makan sessions.... I gain weight already...sob sob...